Authentic Mexican Cuisine focused on the most eccentric and delicious Seafood.
From Mexico to your table
Traditional  Mexican Seafood Cuisine

From the creators of Blue Habanero. Introducing La Playa Fresh Seafood. Providing service to its diners. With the same Mexican essence, freshness and quality in drinks and food. And of course a warm and respectful attention.
The Best Place to Eat  Mexican Seafood

Inspired by the best Mexican beaches. Supported by the best chefs, with extensive experience in contemporary seafood, Baja, Nayarit and Veracruz style.
From the decoration to the talented staff, it was imported from iconic beaches such as; Puerto Vallarta, Jalisco, Nayarit. Veracruz and Los Cabos, San Lucas.
Our kitchen is equipped with the highest quality utensils, following all biosafety protocols, maintaining a clean and fresh service.
And speaking of freshness, we demand the highest quality seafood from our suppliers, seeking the freshest product on the market.
Come and discover the La Playa Fresh Seafood experience. From the beaches of Mexico, to your table.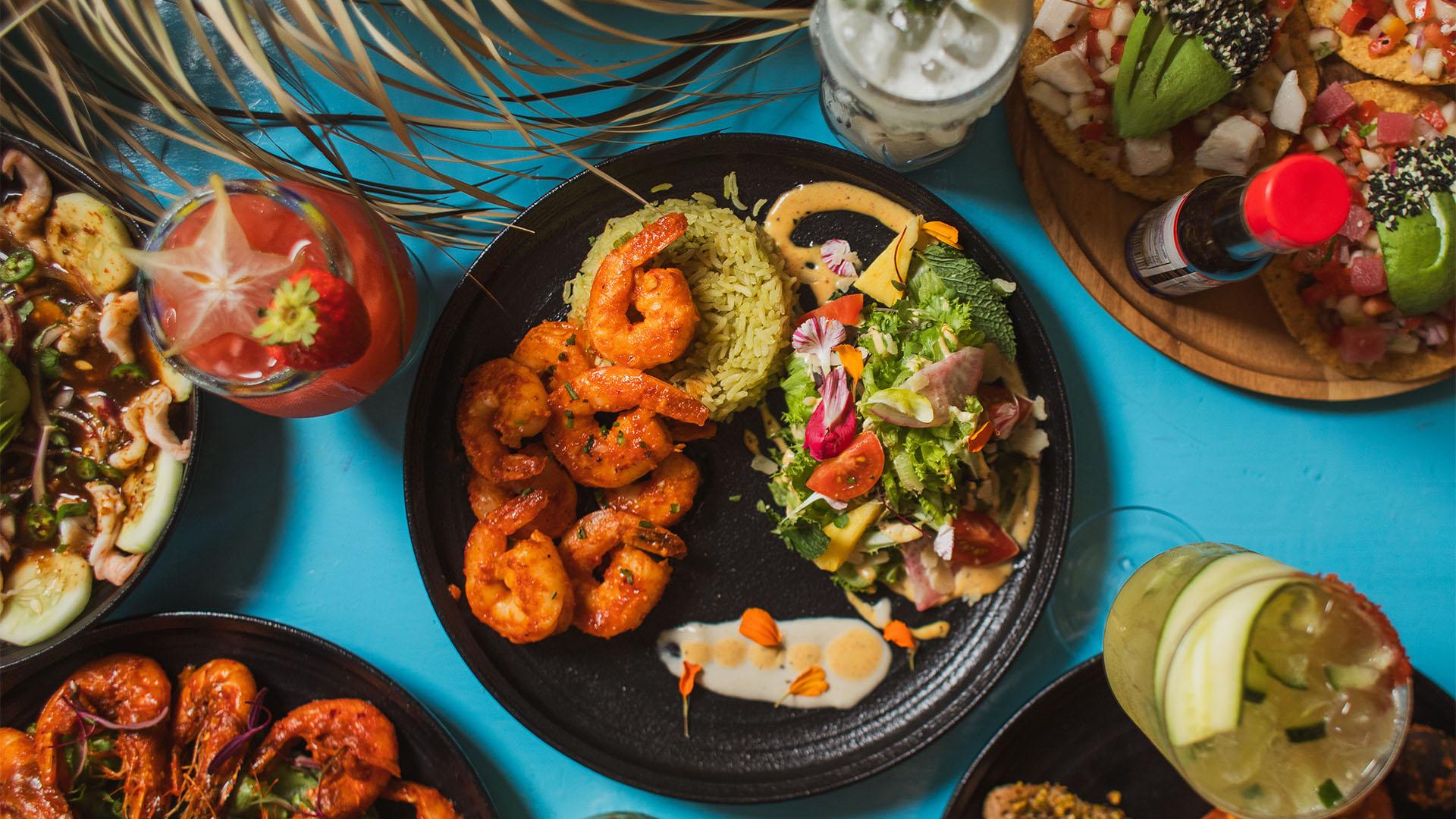 From the most iconic coasts of Mexico, to your table. With the freshest ingredients and the most talented Mexican hands. La Playa Fresh Seafood awaits you with an unbeatable experience.
Delivery
Whether you order to go or pick up at the restaurant. Receive your order with the same quality as if you were ordering it at the table.
Dine IN
Taste our entries, while we prepare the specialty of your interest. Our bartenders will be happy to serve you the cocktail with which you prefer to accompany your meal.
Special Reservation
Large meeting? Book directly with us to put a special table ready for you.